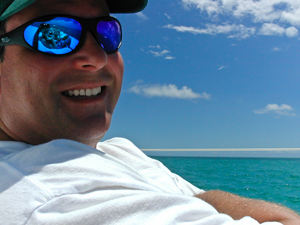 In addition to being a photgrapher, I am a high school teacher of computer graphics and animation. I have been teaching for almost 10 years and began my teaching career as a science teacher, teaching mostly biology and earth/environmental science. I have been teaching CG for 7 years. I am also our school's webmaster, social media editor and one of its unofficial photographers.
I have been interested in photography since high school, where I learned both camera and darkroom techniques. While in college, I was on the yearbook staff as head photographer. Of course, that was back in the days of film and chemicals.
Since technology was evolving at such a rapid pace, I put my camera away for a while, waiting for things to settle down - and get cheaper! I have since embraced digital photography. The tools that are available to photographers today are truly amazing. To, literally, have a professional quality darkroom on your desktop is astounding!
The thing about photography that speaks to me is the immediacy of capturing a specific moment in time. That moment, in that place, will never exist again. My favorite subject is nature. I have always been an outdoors person and, as a former science teacher, I really appreciate all the beauty that the natural world has to offer.